Face masks have been a standard part of CF attire for a long time. The COVID-19 outbreak has changed that dynamic. One, supplies are in higher demand. Two, face masks are now appropriate for everyone in the household.
Thanks to the efforts of a couple of volunteers, CFFC has been able to build an inventory of fabric face masks that we are offering to the CF community served by the Rochester CF Center.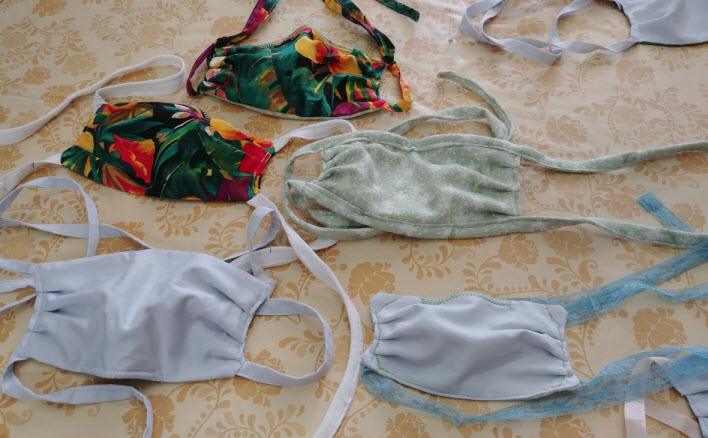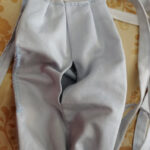 Since the volunteers are using available materials, the selection is variable and we may not be able match specific requests to our inventory. We have received a few smaller masks suitable for children but we understand that (a) children are less likely to be in public spaces and (b) younger kids may have difficulty keeping a mask on.
One of the options includes a pocket in which you can insert some extra filter material. The added filter can significantly reduce air flow, but that may be tolerable if you're looking for inhale protection as well as protecting others from your exhales.
We are offering the masks to households that have at least one person living with CF. We will provide a mask for each person in the household on a first-come-first-served basis. If you are interested in masking up, or if you have questions, please send an email to:
Include you name, phone number and the number of masks requested. We will follow up with a phone call to arrange the delivery.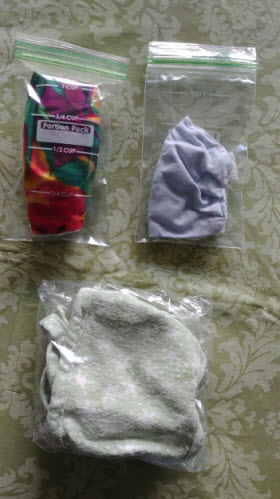 The masks were washed before packaging in individual plastic bags. We will take other precautions to keep distribution as safe as possible.
Consistent with CFFC's mission, we hope this small offering relieves some of the stress – the added stress – of life with CF. We will add to our supply as necessary to meet the demand.