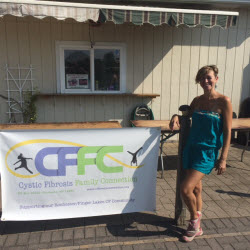 Another successful golf tournament was wrapped up today at Southern Meadows Golf Club.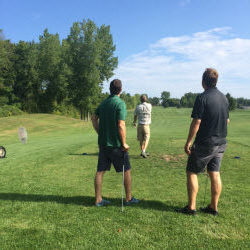 Many of our veteran players were thinking that we had the wrong day. After all, the sun was shining brightly and the temperature was over 70. Quite the departure from the cold, damp outings of prior years. It was not possible to have more fun, but we all were certainly more comfortable.
The competition was tight with ties for first place and third place. The club pro had a tie-breaker system, so we didn't have to send anyone back out for a playoff hole. Here are the official results:
With a score of 31 (against par 32): Tom Skavienski, Noah Skavienski (our youngest player), Kevin Wetmore and Doug Stewart
With a score of 31: Allan Mason, Tom Wickerham and Greg Smith
With a score of 34: Donna Burke, Karen Bowlby and Sue Smith
With a score of 34: Rick Doherty, Chris Cieslak and Seth Orione (with Kori Tolbert Doherty as designated driver)
With a score of 36: Dave Fitzgerald, Nathan Dederick, Keith Kauffman and Jeremy Cranker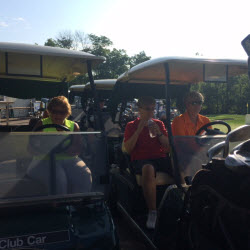 We owe a big "thank you" to the staff at Southern Meadows for hosting this event – and providing a delicious lunch. Mike Clawson, course PGA Professional was our coordinator and official scorer. Despite the tough summer conditions, Dan Park (Course Superintendent) and his crew had the course in great shape. It continues to be a pleasure working with this team.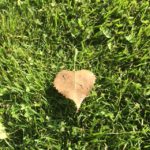 We also extend our gratitude to the 2016 sponsors who ensured the financial success of this year's event. Our prize sponsors were: Otter Lodge, Marketview Liquors and Allan Mason. Our hole sponsors were: Paul Fitzpatrick, Jackie and Jeff Goldberger, the Dwyer Family, Ken and Sue Graham, Walt and Mary McCanna, Sue and Bill Monagan.