Are you feeling overwhelmed reading this? That's normal! Please know that there are support systems available to you through both your local medical team and your transplant center. Don't be afraid to reach out to them! They can answer your questions and offer much needed reassurance that you are not alone.
We also hope that this guide will be part of your support system. We couldn't possibly cover every aspect of the transplant journey in this guide, so please feel free to contact us where you find gaps. We are willing to help you through the hard times and rejoice with you in the good times.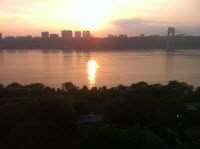 We can also provide contact information for others who have walked the transplant path. They've 'been there, done that.' They know the challenges and will help make your transplant journey as smooth as it can be!
Here's our contact information:
Email:
Mail:
Transplant Journey
c/o CF Family Connection
PO Box 93328
Rochester NY 14692